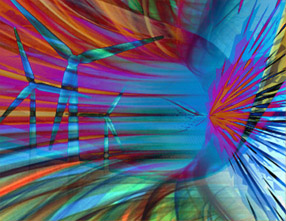 The U.S. Department of Energy's EPSCoR program office may soon release a request for proposals (RFP) for State Implementation Grants. WVEPSCoR will be permitted to submit one proposal in response to the RFP.  Anticipating the possibility that DOE may establish a submission date of October 1, 2013 for proposals, WVEPSCoR is requesting Concept Proposals with the goal of down-selecting to one research team as the State's authorized representative by mid-August.
WVEPSCoR invites interested research teams to submit Concept Proposals to be evaluated by a panel of experts serving in an advisory capacity to West Virginia's EPSCoR State Project Director.  In order to reduce the preparation burden on research team, the content of the Concept Proposals is not as detailed as will be required for submission to DOE EPSCoR.  However the review panel will employ criteria historically used by DOE for selecting a team to submit West Virginia's proposal to the national competition.  Therefore, research teams are advised to prepare their Concept Proposals in reference to the DOE requirements. 
The schedule for the WV EPSCoR State RFP program is summarized as follows:
Letter of Intent:   Due July 12, 2013 (mandatory)                           
Concept Proposals Submission:  Due July 29, 2013
Complete instructions on preparing both the Letter of Intent and Concept Proposal and other documents that may be useful to you are available for download below.