Our quarterly journal of science and research, Neuron, highlights ongoing scientific work happening at higher education institutions throughout the Mountain State, particularly the Appalachian Freshwater Initiative and Gravitational Waves funded through the National Science Foundation's (NSF) Established Program to Stimulate Competitive Research (EPSCoR).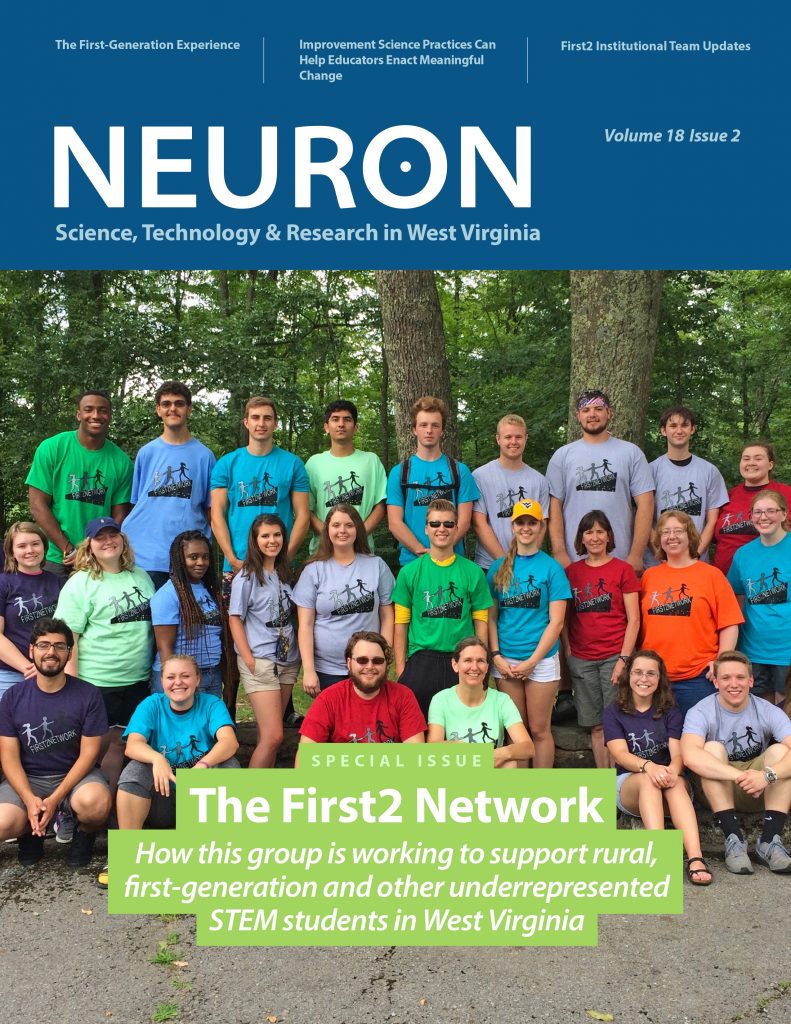 Rural, first-generation and other underrepresented students often struggle transitioning from high school to college. This is especially true for those seeking a career in science, technology, engineering or mathematics (STEM). In West Virginia, the First2 Network is working to change the system. Read now
For past issues of Neuron, please visit our archive.