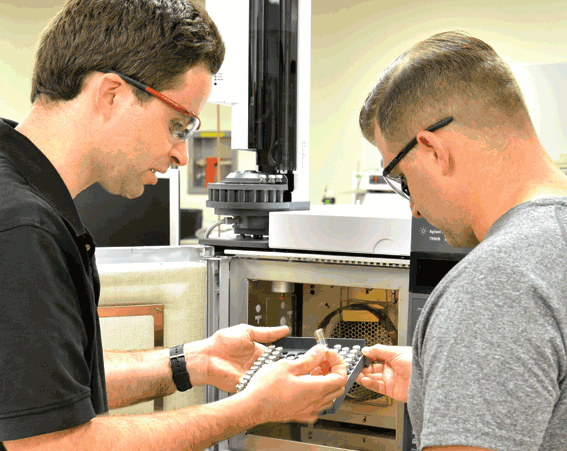 Stacks of three-ring binders and accordion files line the shelves of Dr. Micheal Fultz's office. They contain some of his most valued documents. They aren't solutions to the long-held scientific mysteries of today's world, not archives of some of the greatest research projects and not even documentation of his past research projects.The documents are something of much more personal significance to Fultz: letters of appreciation from local school children and teachers.
Click here to read more about Fultz's passion for outreach and his research in the Summer 2015 edition of the Neuron.
August 2016 UPDATE:
Dr. Fultz was named a member of the 2016 class of Fellows of the American Chemical Society. Details here: https://wvresearch.org/archives/11881.
To read about other West Virginia researchers featured in the Neuron, visit the Neuron page of the Library.