Below are PDF versions of The Neuron  – West Virginia's quarterly journal of science and research. Click here if you would like to receive the print edition in the mail.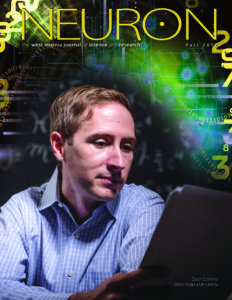 Highlights of the Fall 2017 issue:
Colliding neutron stars with WVU's Zachariah Etienne
Marshall University Water Festival
WV State students at NASA rocket launch
WVU Tech forensics teams with Beckley Police Department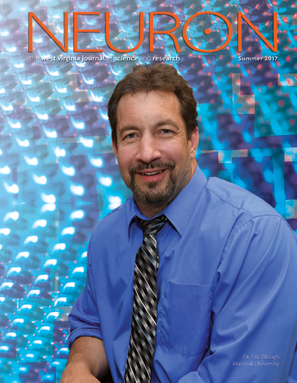 Highlights of the Summer 2017 issue:
The many hats of a scientist with Marshall's Dr. Eric Blough
WVU's Nick Wu named Fellow of Royal Society of Chemistry
Marshall biotech spinoff receives large NIH grant
WVSU hosts Space Day
Highlights of the Spring 2017 issue: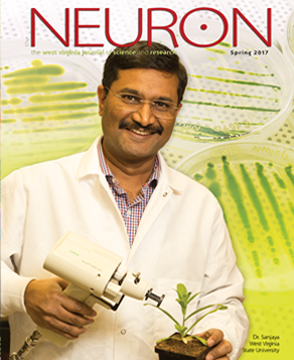 Power plants with WVSU's Dr. Sanjaya
WVU assistant professor earns NSF CAREER award
Marshall's Brain Expo gives children glimpse into the nervous system
FSU students participate in robotics competition
Highlights of the Winter 2017 issue: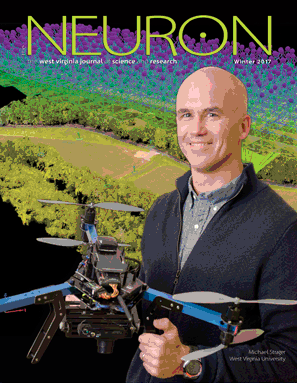 A stream of potential with WVU's Michael Strager
Marshall School of Medicine receives $1.3 million for health care in coal-impacted counties
WVSU teams with China for agricultural research
WVU team transitions robot from rover to pollinator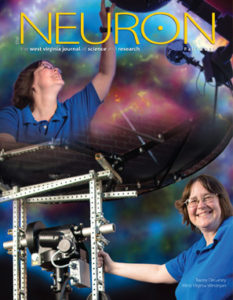 Highlights of the Fall 2016 issue:
Making the unknown known with WVWC's Tracey DeLaney
Marshall researchers partnering on a $3.8 million NSF grant to study water quality
WVU students win the NASA robot competition
NSF grants WVSU $300,000 for bioenergy research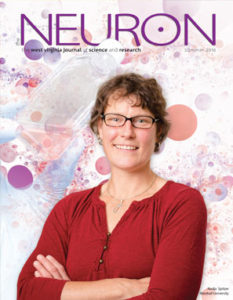 Highlights of the Summer 2016 issue:
The silver lining of research with Marshall's Nadja Spitzer
WVU researcher receives $1.7 million award to fight cancer
Scientific journal publishes groundbreaking peach research by Shepherd professor
Four students receive National Science Foundation graduate fellowships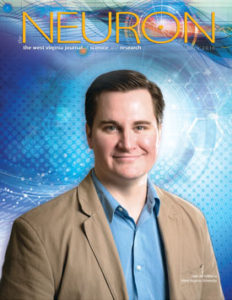 Highlights of the Spring 2016 issue:
Science fact, not fiction with WVU's Sean McWilliams
Shepherd President leads team that finds breast cancer treatment strategy
WVU and Marshall faculty members receive NSF's CAREER award
West Liberty professor and students study Texas crayfish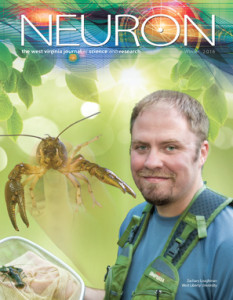 Highlights of the Winter 2016 issue:
Zachary Loughman: West Virginia native has interest in other state inhabitants
WVU astronomer explains mysteries of 'Fast Radio Burst'
Marshall receives  support from NSF for high-performance networking
FSU awarded grant for solar energy project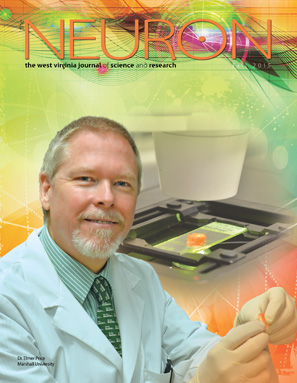 Highlights of the Fall 2015 issue:
Marshall's Dr. Elmer Price: Professor FIREed up at Marshall
WVU's groundbreaking solar energy research published in Nature Photonics
Skull Morphology study continued last summer at West Liberty
WVSU students tour Stonewall Gathering System Pipeline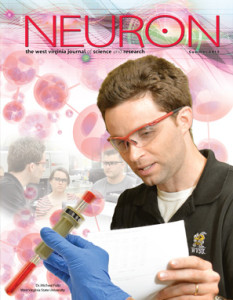 Highlights of the Summer 2015 issue:
WVSU's Micheal Fultz: The chemistry of outreach
WVU's Dinu to lead new biomedical engineering program
Concord University to study impact of undergrad research
New bone stabilization system used on first U.S. patients at Marshall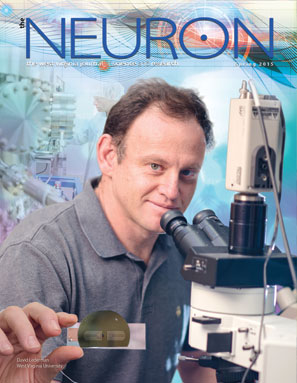 Highlights of the Spring 2015 issue:
WVU's David Lederman: The leader in Lederman
Marshall biomechanics expert conducted medical testing at NFL Combine
WVU partners with NASA to launch state's first satellite into orbit
West Liberty University's Project crawdad mentors fifth graders in field science
Living symbol of Rockefeller's science policy legacy finds home at WVU
Timothy Corrigan: Sometimes the best things come in nano packages
WVSU launches Energy and Environmental Science Institute
WVU earns grant to establish training program for science and math teachers
WVU Tech's AWESOME group contributes to Girls' Day at the Legislature
Marshall duo celebrates silver anniversary of research together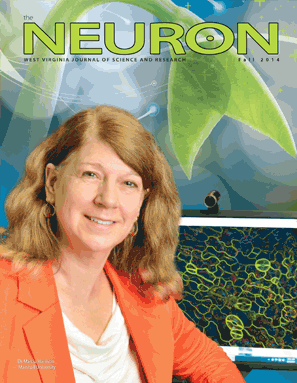 Fall 2014
Marcia Harrison: Marshall professor bridges Earth and space
WVU creates Energy Institute to generate energy collaboration
Local innovation celebrated in Huntington with WV Makes Festival
Fairmont State partners with UT on dark skies project for WV county
Shepherd professors bring STEM and middle school girls together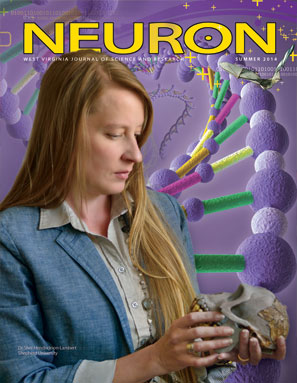 Summer 2014
Sher Hendrickson-Lambert: A walk on the wild side of science
WVU team developing test to diagnose traumatic brain injury
Marshall professor receives large grant to study progression of cancer
New instruments at WVSU expand research capabilities
WVSOM physiologist tackles issue of ventricular fibrillation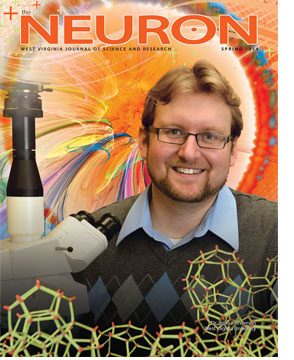 Spring 2014
Brian Anderson: West Virginia native sets the world of energy research abuzz
Marshall, WVSU and WVU each take action as result of chemical leak in Elk River
Davis & Elkins team researching impact of exercise on wellness
A West Virginia success story: eTouchSciences
Marshall anthropologist using 3-D printing technology for research and teaching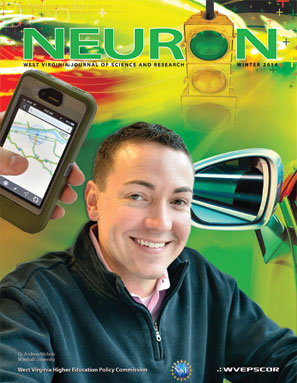 Winter 2014
Marshall University's Dr. Andrew Nichols moves into the research fast lane
WVSU awarded $1.7 million in federal grants
WVU receives third straight invitation to compete in NASA/NIA robotics competition
Highlights from 2014 Undergraduate Research Day at the Capitol
High school students engaged in exciting STEM project: launching a satellite into space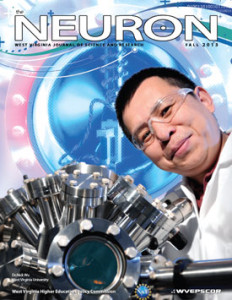 West Virginia University's Dr. Nick Wu
WVSU student researchers named Outstanding Chapter by ACS
Marshall professor receives grant to study rattlesnake habitat
STaR Symposium 2013 – a success
Commentary on a national energy plan by Appalachian Power President Charles Patton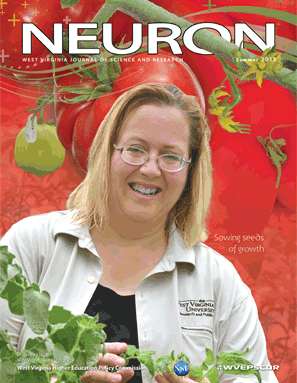 Dr. Barbara Liedl likes to grow things.
MU cancer researcher presents technology to
personalize chemotherapy
WVU Tech students show passion for robotics
Call to action on STEM engagement by WVSU
President Brian hemphill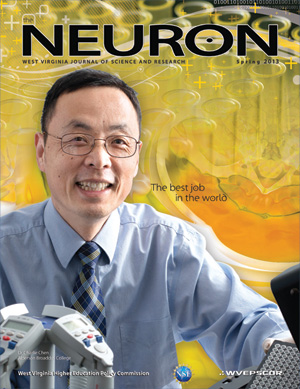 The best job in the world: Alderson-Broaddus' Dr. Charlie Chen
STaR Symposium to focus on Evolution of Energy
WVU Astronomer published in Nature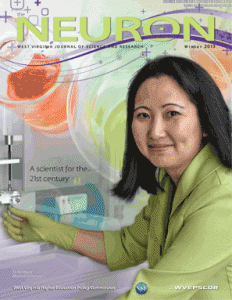 Winter 2013
A scientist for the 21st century
Research Trust Fund fully funded
Commentary from Governor Earl Ray Tomblin
Fall 2012
Here's looking at you: West Virginia University's Dr. Jeremy Dawson
Aither Chemicals identifies market demand for ethane
Modern meets rustic in WVU Solar Decathlon team home design
West Virginia State earns big grants, expands into Tech Park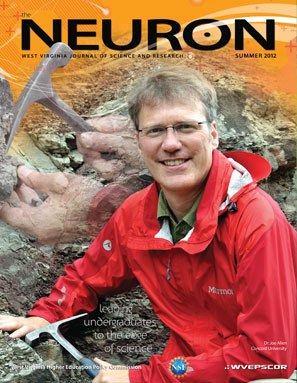 Leading undergrads to the Edge of Science
Joint gathering for STaR Symposium and WVa Academy of science
WVU Graham earns CAREER award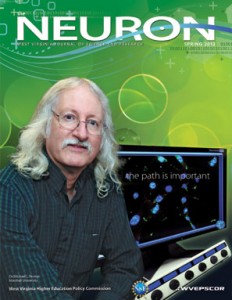 Spring 2012  
MU scientist explores obesity/cancer link
WVU adds sample prep lab to shared facilities
Where are the warblers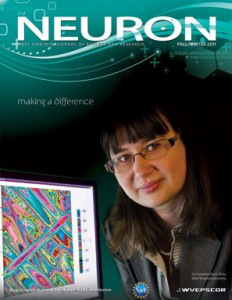 Dr. Cerasela Zoica Dinu is making a difference in education and
research in West Virginia.

DOE awards $1.5 million to WVU Industrial Assessment Center

Newest WV crayfish discovered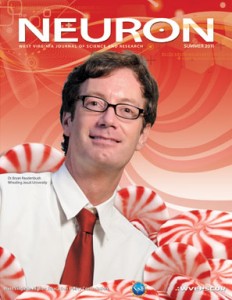 Summer 2011
Keeping research vibrant: Wheeling Jesuit's Dr. Bryan Raudenbush
WVU's Legleiter earns CAREER award
New info on a 78-million year old plesiosaur
Biochar research shows promise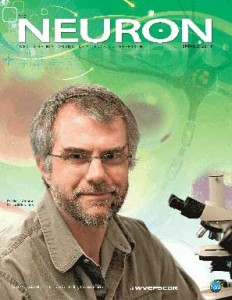 Spring 2011
Neuroscientist finds his niche: Marshall's Dr. Brian Antonsen
Middle school girls discover excitement of STEM
Does West Virginia want a cracker?
Scouting STEM: Commentary by U.S. Representative Nick Rahall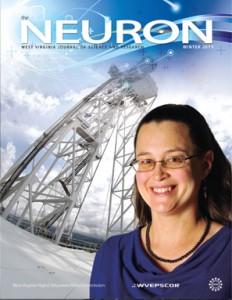 Winter 2011
Astrophysicst making waves, discovering pulsars: WVU's Dr. Maura McLaughlin
D.C. police recognize Marshall forensics department
Burgeoning biomedical research at WVSU
Commentary by TechConnect WV's Anne Barth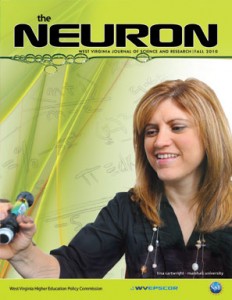 Fall 2010
Shaping tomorrow's scientists: Marshall University's Dr. Tina Cartwright
West Virginia receives 5-year, $20 million EPSCoR grant
Diagnosing cancer at heart of nanomaterials studies at WVU
Promoting research today, investing in tomorrow: Commentary by Senator Jay Rockefeller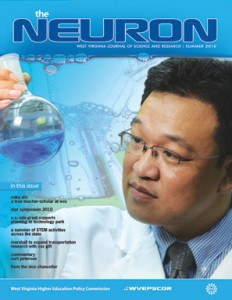 Summer 2010
A true teacher-scholar: West Virginia University's Dr. 'Mike' Shi
WVU student Scott Cushing named Goldwater Scholar
A summer of STEM activities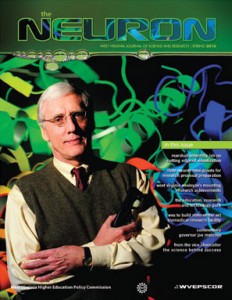 Spring 2010
Marshall University's lab on cutting edge
Mounting research achievements at West Virginia Wesleyan College
Commentary by Governor Joe Manchin: Technology Park gives us a chance
to achieve goals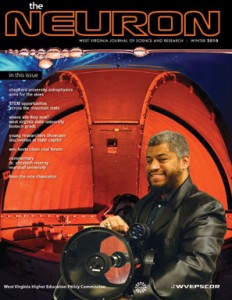 Winter 2010
Shepherd University astrophysics aims for the skies
STEM Opportunities across the state
Young researchers showcase discoveries at state capitol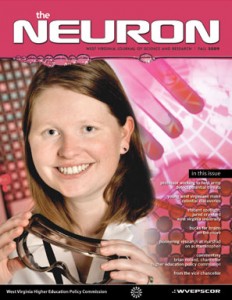 Fall 2009
Dr. Letha Sooter is working to develop sensors for the U.S. Military
Young West Virginians make celestrial discoveries
Bucks for Brains on the move
Pioneering research at Marshall on acetaminophen