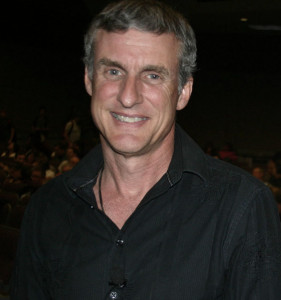 Researcher, astronomer and the voice of NASA's mission to Mars, Steven Squyres, will appear in Charleston on Thursday, May 7 as the third speaker in a series of STEM-focused events in Charleston.
The Chancellor's STEM Speaker Series is organized by the West Virginia Higher Education Policy Commission's Division of Science and Research with support from a federal grant from the National Science Foundation. The goal of the series is to promote the importance of research and the science, technology, engineering and math (STEM) fields to the general public in West Virginia.
Squyres will talk about his role in NASA's Mars Exploration Rover project and will bring images and footage that, organizers say, will compel and energize the audience.
"We are thrilled to bring a little bit of Mars to West Virginia this spring with Steven Squyres," said Dr. Jan Taylor, Director of the Division of Science and Research.
The presentation will take place at 7 p.m. on May 7 at the University of Charleston's Geary Auditorium. It is free and open to the public, but RSVPs are requested and can be completed by clicking here.
Squyres is the Principal Investigator for the science payload on the Mars Exploration Rover Project. Research for which he is best known includes study of the history and distribution of water on Mars and of the possible existence and habitability of a liquid water ocean on Europa, a moon of Jupiter. He's also the James A. Weeks Professor of Physical Sciences at Cornell University. Squyres received his Ph.D. from Cornell in 1981 and spent five years as a postdoctoral associate and research scientist at NASA's Ames Research Center before returning to Cornell as a faculty member. His main areas of scientific interest have been Mars and the moons of the outer planets.
The Division of Science and Research directs the EPSCoR program in West Virginia, while also managing other state and federally-funded academic research programs across the state. The program provides strategic leadership for infrastructure advancement and development of competitive research opportunities in STEM disciplines.