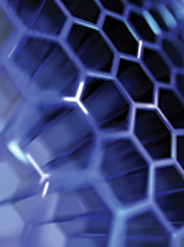 West Virginia is one of 27 states and territories eligible to participate in the National Science Foundation (NSF) EPSCoR initiative. EPSCoR stands for Experimental Program to Stimulate Competitive Research.
Only the designated agency in each state may apply for these grants. In West Virginia, the NSF EPSCoR is administered by the Division of Science and Research and overseen by the Science and Research Council.
To guide the WVEPSCoR and its evolution, a set of primary goals has been established. The goals of the program are as follows:
Sponsor and maintain world-class research;
Develop academic resources, a skilled workforce and a competitive research infrastructure;
Encourage the transfer of technology to support economic growth, jobs and life enhancement;
Encourage participation of K-12, women, rural underserved and minorities in science, technology, engineering and mathematics; and
Maintain a focus within state government to attain these goals statewide.
NSF established the national EPSCoR in 1979 in response to congressional concerns about the geographic concentration of federal support for academic research and development (R&D). EPSCoR is intended to expand and enhance the research capability of scientists in states that traditionally have lacked strong university-based research efforts, to help them to compete more successfully for a portion of the federal academic R&D budget. Congress began expanding EPSCoR beyond NSF in 1990.
Today, EPSCoR is a family of competitive, merit-based programs at the following seven federal R&D agencies: NSF; the National Institutes of Health; the departments of Defense, Energy and Agriculture; NASA; and the Environmental Protection Agency. NSF EPSCoR helps eligible states improve their R&D competitiveness through the following types of awards:
Research Infrastructure Improvement (RII) Awards
In 2010, West Virginia EPSCoR received unprecedented funding from the National Science Foundation to launch extensive research in bionanotechnology at West Virginia University, Marshall University and West Virginia State University.
This $20 million grant – the largest single NSF award in West Virginia history – began in August 2010 and continues for five years. It is matched by $2 million from the state and $2 million from the participating institutions.
Under this Research Infrastructure Improvement (RII) program, Bionanotechnology for Public Security and Environmental Safety, researchers are working to bring together bionanotechnology and molecular sciences to create hand-held devices – essentially laboratories on a chip – that can remotely identify potential environmental threats, pollutants and even diseases.
This technology would have widespread and significant impacts on security, environment and medicine. Innovations in these areas have the potential to create new marketable technologies and devices – and the jobs to manufacture them.
In addition, smaller institutions across West Virginia have the opportunity to collaborate with one of the three institutions on this groundbreaking research and position themselves for additional funding of their own.
EPSCoR in West Virginia
Strategic Plan for RII Implementation
RII 2010-2015 Researcher Directory
IDeA Network of Biomedical Research Excellence (INBRE) – West Virginia
NASA – West Virginia
Co-funding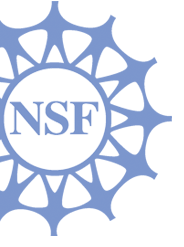 To accelerate the movement of EPSCoR researchers and institutions into the mainstream of NSF support, EPSCoR Co-funding is available to provide joint support for certain meritorious proposals submitted to NSF's research, education and cross-cutting competitions. Co-funding is not a program to which proposals can be submitted. Instead, it is a funding mechanism that operates internally within NSF and does not involve any action on the part of the applicant. For more information about EPSCoR Co-funding, visit NSF's website.
https://wvresearch.org/wp-content/uploads/2012/01/WV-Strategic-Plan-RII-2010-15-revision.pdf