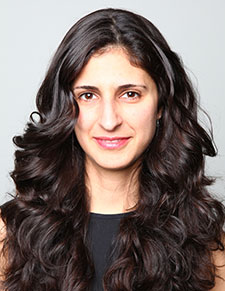 Chancellor's STEM Speaker Series: Super Cells with Nina Tandon
Originally occurred on July 19, 2018 at the Capitol Center Theater in Charleston
From clay and stone to plastic and steel, basic building materials have always shaped our physical world and our sense of possibility. Now we are at the cusp of exploring and exploiting a new substance so groundbreaking that it challenges our very notion of what it means to build. This new material is: life.
In this keynote, Nina Tandon takes us on an eye-popping tour of the tantalizing array of inventions already being created with nature's elemental building block, the cell. Imagine the possibilities: broken bridges that have the ability to self-heal, one-stop body-shops for human body parts that render organ donation obsolete, living looms spinning high-tech fabrics, PETA-friendly porterhouse steaks – smarter, more adaptive technologies that may form our future arsenal as we confront looming challenges. With great enthusiasm, Tandon contends that we're entering a new technological revolution, one in which we can create smarter technologies by making cells our partners in design – often on our own steam, in collaborative biohacking labs. And, she confront the thorny questions that come with playing with the power of life.
Nina Tandon is CEO and co-founder of EpiBone, the world's first company growing living human bones for skeletal reconstruction as well as the co-author of Super Cells: Building with Biology, which explores the new frontier of biotech.
A TED Senior Fellow (she's spoken at three different TED conferences) and Adjunct Professor of Electrical Engineering at the Cooper Union, Tandon has a Bachelor's in Electrical Engineering from the Cooper Union, a Master's in Bioelectrical Engineering from MIT, a PhD in Biomedical Engineering, and an MBA from Columbia University. Her PhD research focused on studying electrical signaling in the context of tissue engineering, and has worked with cardiac, skin, bone, and neural tissue.