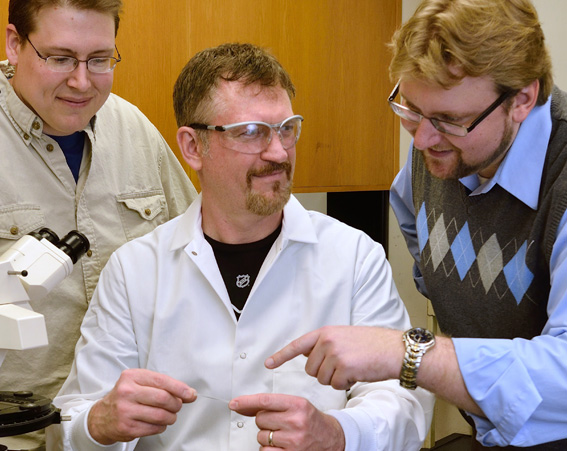 Brian Anderson says that West Virginia University is an unearthed gem in the world of energy research – and he has good authority to make that statement. The WVU associate professor was nominated last year by the United States Department of Energy (DOE) for the Presidential Early Career Award for Scientists and Engineers (PECASE). As reported in last quarter's The Neuron, Anderson was selected for the prestigious award – which is the highest honor bestowed by the U.S. Government upon science and engineering professionals in the early stages of their independent research careers.
Anderson's research is well-timed for the state of West Virginia, the country and the world. The thrust of his work is in the areas of natural gas hydrates, thermodynamic modeling and sustainable energy and development in the area of geothermal systems.
When asked to sum up his ambition Anderson said, "My ultimate goal is to find more viable indigenous energy sources. I want to leave a mark and show the world how great our state is."
Read more about Anderson's background, accomplishments and research in the Spring 2014 edition of the Neuron.
To read about other West Virginia scientists who have been spotlighted in The Neuron, visit the Neuron page of the Library for past issues.
If you'd like to be added to mailing list for the print issue of The Neuron, email Editor Amanda Ramey at amanda.ramey@wvresearch.org.