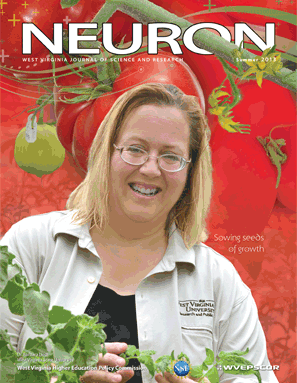 The Summer 2013 issue of the Neuron, West Virginia's quarterly journal of science and research, is now available online and in print.
Articles include a cover feature on Dr. Barbara Liedl, an associate research professor at West Virginia State University, and stories about cancer research in West Virginia as well as a call to action on STEM by WVSU President Brian Hemphill.
Download a a pdf version of the Neuron here.  To receive a printed copy or to begin receiving printed copies of future Neurons by mail, contact Annette Echols with your name, mailing address and e-mail address.
To see Neuron back issues, visit the Neuron page of the Library.
# # #
Visit our   for more news about science and research in West Virginia.