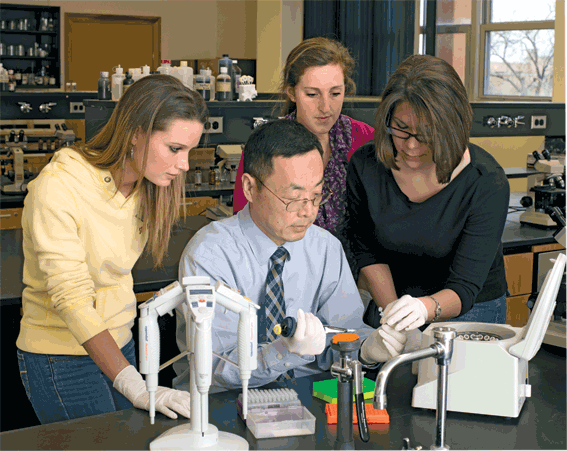 Dr. Yi Charlie Chen considers himself a fortunate man.
And why wouldn't he? The professor of biology and prolific researcher at Alderson-Broaddus College in Philippi is living his dream. As a teacher, researcher, husband and father, he has accomplished every goal in life he has set so far. 
His next goal: sustaining the level of research he's helped create at the 800-student private college in the north-central West Virginia.
Read more about Dr. Chen's accomplishments and research in the Spring 2013 edition of the Neuron.
To read about other West Virginia researchers featured in the Neuron, visit the Neuron page of the Library.
Photo by John Sibold.