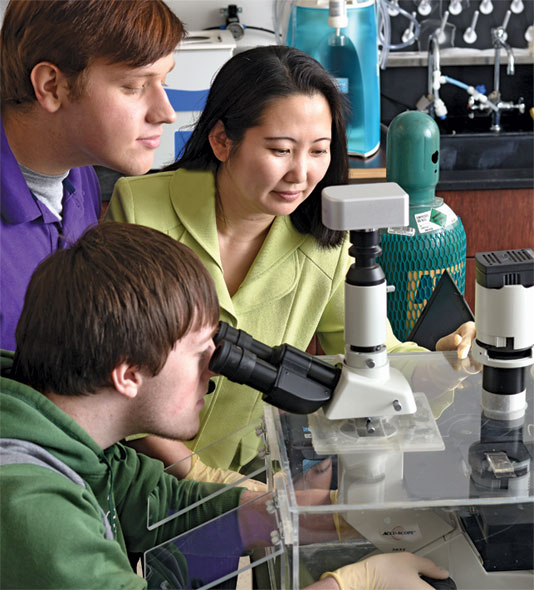 Dr. Bin Wang has traveled far in her young career, both geographically and professionally. As assistant professor of Chemistry at Marshall University, she lives 6,000 miles from her native Beijing. As an academic, she's contributed to substantial research at Queen's University in Ontario, University of North Carolina in Chapel Hill, and Marshall.
Her first book, RNA Nanotechnology, is due out later this year.
Read more about Dr. Wang's accomplishments and future plans in the Winter 2013 edition of the Neuron.
To read about other West Virginia researchers featured in the Neuron, visit the Neuron page of the Library .
Photo by John Sibold