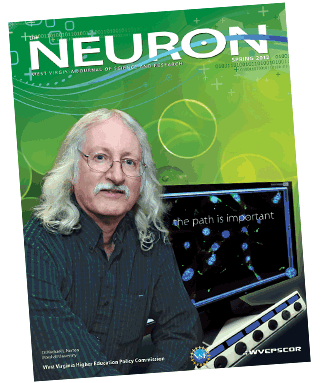 The Spring 2012 issue of the Neuron, West Virginia's quarterly journal of science and research, is now available on line or in print.
Articles include a cover feature on MU Chemistry Professor Michael Norton, WVU and Bluefield State research aimed at improving highway safety, a disappearing warbler study, a commentary from Protea Biosciences' Steve Turner about the state being a great partner in economic development, among other items.
Click here to read it online. To receive a hard copy, contact Kelly Merritt at 304.558.4128 ext. 7 or via email.
To see Neuron back issues, visit the Neuron page of the Library.