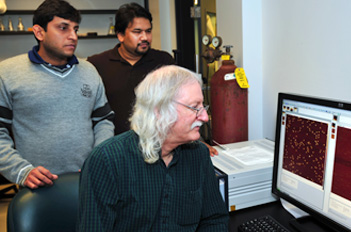 For Dr. Michael Norton, the path is important.  Knowing from an early age that he would be a chemist, Dr. Norton thrived on the personal attention he received during his schooling. That's a path the professor of Chemistry at Marshall University and co-director of the Molecular and Biological Imaging Center continues with his students. 
"There is hardly anything better than teaching undergraduates," he says.
Read more about Dr. Mike Norton and his teaching and research in the Spring 2012 edition of the Neuron.