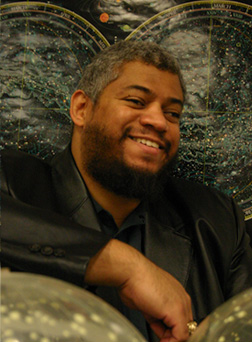 Dr. Jason Best is a professor of astronomy and astrophysics at Shepherd University and director of the university's observatory.
Supported with funding from the state's Innovation Grants Program, the observatory has provided many far-reaching opportunities for students, with projects and demonstrations in astronomy, physics and physical science courses.
Dr. Best is known for his energetic style in the classroom. In addition to the undergraduate opportunities provided to students at Shepherd, Dr. Best also employs the observatory as an educational tool in the community for students in grades Kindergarten through 12.
Read more about Dr. Best in the Winter 2010 edition of the Neuron.
Photo – Shepherd University