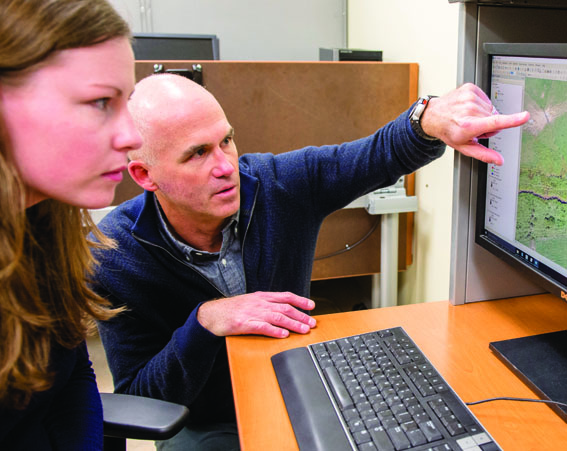 Growing up, Michael Strager was no stranger to water.  He lived near the banks of the Monongahela River just outside from Pittsburgh, Pennsylvania. Unfortunately, though, the water was so polluted that he never participated in any water-related recreational activities.  Instead he waited all year for summer weekends, when his family traveled to a Northwest Pennsylvania lake where he could fish, water ski and swim to his heart's content.  This paradox stuck with him as he grew.
"I always wondered why there was this stark difference in water quality," he said.
Strager, an associate professor in the Davis College, School of Natural Resources at West Virginia University (WVU), used that childhood experience and curiosity to steer him into the field of environmental science, in order to explore this and other important questions.  In his academic career, he integrates environmental economics and spatial data analysis to analyze the tradeoffs in regard to managing natural resources – specifically water.
Read more about Dr. Michael Strager in the Winter 2017 edition of the Neuron.
To learn about other West Virginia researchers featured our Scientist Spotlight, visit our Neuron page.