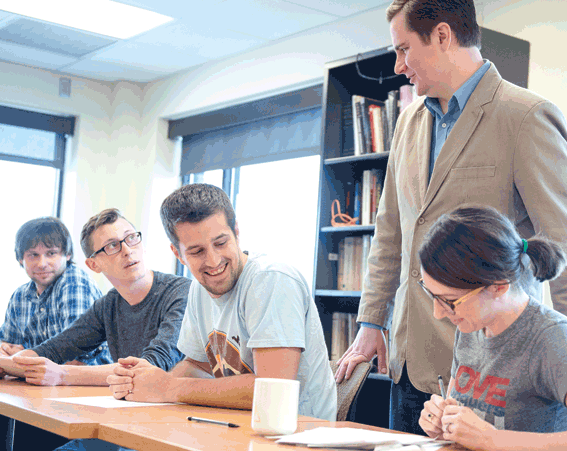 Astrophysicist Sean McWilliams is at a serendipitous age in life. He's old enough to have played a major role in a discovery that, in essence, has launched a brand new frontier of science. But, he's still young enough to have the opportunity to journey through it for the duration of his career.
McWilliams made international headlines this winter as a member of the research team working on the Laser Interferometer Gravitational-Wave Observatory (LIGO) which detected gravitational waves, or invisible ripples in space-time.
The West Virginia University (WVU) Assistant Professor of Physics and Astronomy said that Albert Einstein first predicted the existence of gravitational waves 100 years ago, but until now, they had never been seen directly.
"This first observation of gravitational waves has deepened our understanding of the universe," McWilliams said.
— Read more about McWilliams' background, accomplishments and research in the Spring 2016 Neuron of The Neuron.
To read about other West Virginia scientists who have been spotlighted in The Neuron, visit the Neuron page of the Library for past issues.
If you'd like to be added to mailing list for the print issue of The Neuron, email Editor Amanda Ramey at amanda.ramey@wvresearch.org.