The recent water crisis in Kanawha and surrounding counties put a spotlight on the quality of West Virginia's rivers and streams.
A wide variety of research at Marshall University is focused on many of the issues raised by the crisis, including how to detect contaminants in the region's water supply, predicting how dangerous those toxins may be and finding the best ways to remove them from the environment.
Dr. Mindy Armstead, an associate professor of integrated science and technology, is heading up some of that water research. She leads a group of Marshall students who call themselves the "Creek Geeks" and work both in the lab and in the field to study stream ecology and the effects humans have on those ecosystems.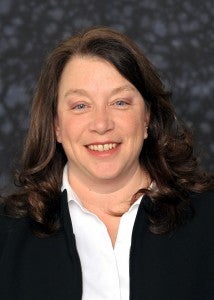 Although their name is funny, the group is doing vital research.
"Our name truly describes how we blend technology with old-fashioned field biology to address some of the most pressing environmental issues in West Virginia and the Appalachian region," says Armstead, who joined the Marshall faculty in 2012 through the state's Eminent Scholars Recruitment and Enhancement initiative to attract nationally recognized researchers.
She says her group's current research projects include studying the effects of selenium on fish communities and evaluating the effects of total dissolved solids on the small organisms—like mayflies, dragonflies and crayfish—that live among the stones and sediment in streams, rivers and lakes. She adds that biological communities are used to evaluate the quality of freshwater systems and can indicate the presence of chemical contaminants.
Another topic of interest to the "Creek Geeks" is the invasive species Prymnesium parvum. Often referred to as the "golden algae," the organism produces toxins that, while not believed to be dangerous to humans, cause extensive fish kills worldwide. Armstead and her students are evaluating new methods of controlling the algae and studying how environmental conditions affect production of the toxins.
Research assistant Mandee Wilson manages the lab and is available to give students ready access to direction and assistance to help keep their projects moving along.
Armstead says, "Our philosophy is to give everyone a chance to get hands-on experience with research that is interesting to them. Some of our research is externally funded, and we often pay students for help on those projects, but we also encourage students to ask their own questions and conduct their original research separate from the funded projects."
She adds the student researchers have access to modern facilities, including a wet lab for water chemistry analysis and stream mesocosms, which are experimental water enclosures that simulate conditions close to the natural environment, as well as a full complement of field sampling and monitoring equipment.
A nationally respected aquatic toxicologist with 15 years' experience in the commercial sector, Armstead has led numerous projects to determine water quality standards, assess aquatic community health and develop strategies to improve or protect stream ecosystems.Research in her lab is currently funded through the Appalachian Research Initiative for Environmental Science (ARIES) and the U.S. Office of Surface Mining Reclamation and Enforcement through a sub-contract with West Virginia University.