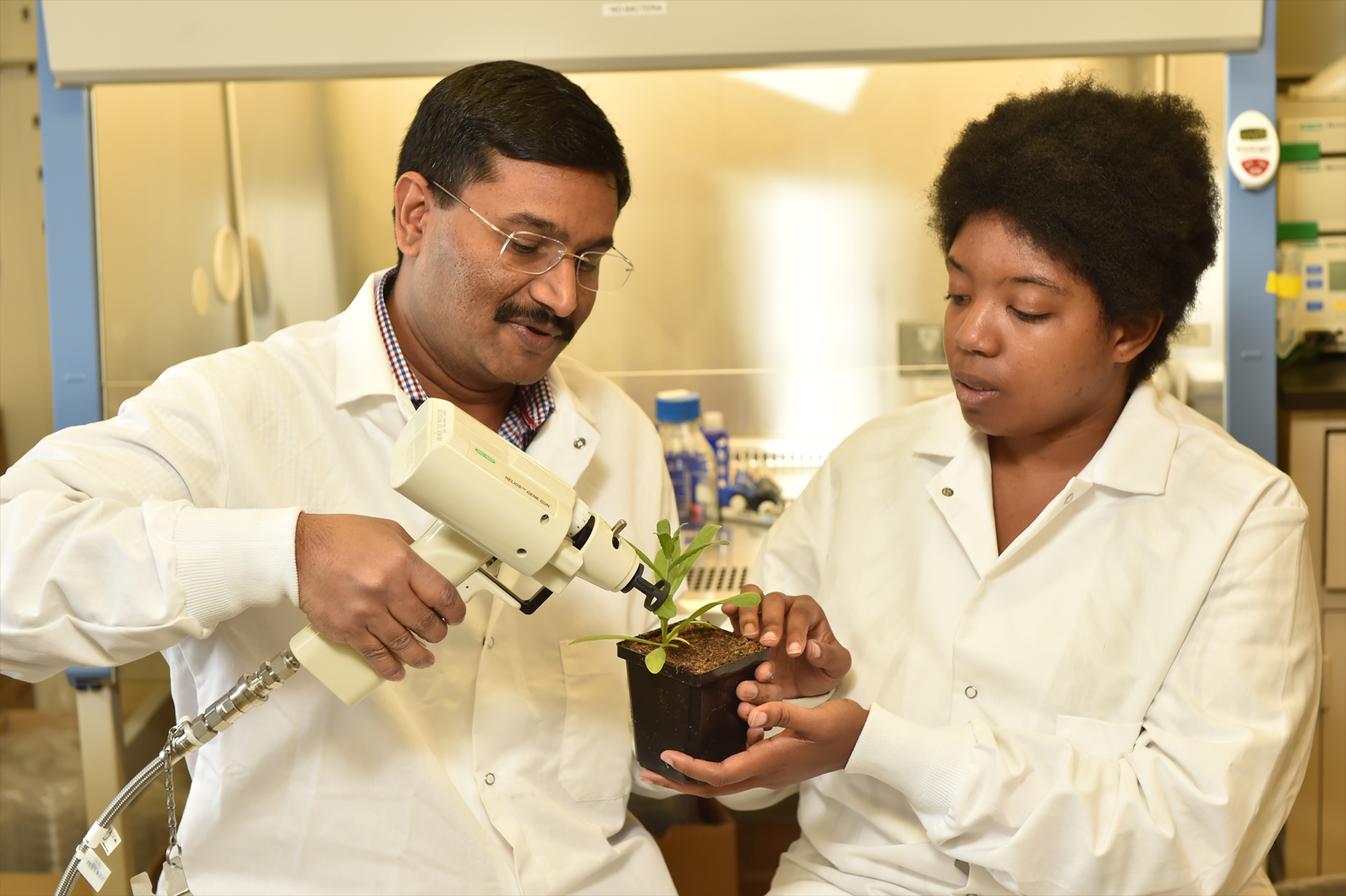 Dr. Sanjaya from West Virginia State University (WVSU) is on a mission to revive West Virginia. Sound dramatic? Perhaps. But Sanjaya's plant biotechnology research could prove to do just that for the state's economy. He designs plants and microalgae with heightened nutritional value that can be grown essentially anywhere.
 "I want to keep our talented, capable people home in West Virginia who feel forced to relocate, and we can do that with the jobs that this research will generate," said Sanjaya.
Just last summer Sanjaya received a competitive $300,000 grant from the National Science Foundation (NSF) to research seed storage compounds and bioenergy. 
Read more about his background, accomplishments and research in the Spring 2017 issue of the Neuron.