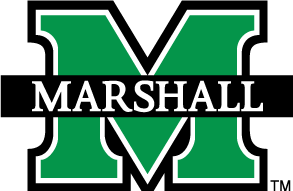 Marshall University has been awarded nearly $500,000 by the National Science Foundation (NSF) to improve campus-wide computer networking in support of research.
The collaborative grant was received by a team that includes Dr. Jan I. Fox, senior vice president for information technology/chief information officer; Edward Aractingi, assistant vice president for information technology/deputy CIO; and faculty members Dr. Philippe Georgel of the Department of Biological Sciences and Dr. James Denvir of the Department of Microbiology at the Joan C. Edwards School of Medicine. Several of the university's other schools and departments also are collaborating on the project.
The project will improve and expand Marshall's research by offering high-performance, end-to-end network connectivity between research facilities. This is the third NSF grant for cyberinfrastructure awarded to the university and builds on other federal awards, including a telehealth grant from the Federal Communications Commission.
This grant will fund a dedicated research network, a dedicated data transfer node to offer a high-speed storage server with adequate data storage, and an improved high-performance network supporting 10-40 Gb/s connectivity between research facilities.
According to Fox, the advances will help the university better respond to its community-based research projects and its expanding engineering research applications.
"Advanced cyberinfrastructure allows Marshall University to compete for the best faculty and the grants to help us answer research, environmental and health issues that plague our communities," she said.
Aractingi added, "Scientific research is increasingly in need of more computational resources like higher network speeds and larger data storage. This project is a clear example of how researchers and technology teams at Marshall collaborate to create an optimized network infrastructure supporting scientific initiatives. The optimized high-speed, end-to-end network is an important enabler for collaborative research across disciplines and institutions."
Denvir said, "At our Genomics and Bioinformatics Core Facility, we regularly need to transfer hundreds of gigabytes, or even terabytes, of data generated by experiments in our facility. Many of these experiments are performed in collaboration with colleagues at West Virginia University and with other institutions across the state and beyond. The increased ability to move data efficiently on this scale will greatly enhance the opportunities for these kinds of collaborations. Ongoing projects such as the West Virginia Cancer Genomics Network—which is a collaboration among Marshall, WVU and Charleston Area Medical Center, as well as future research projects aimed at improving the health of West Virginians, will greatly benefit from the improved networking infrastructure this project offers."
Georgel said the advanced computer networking capabilities also will benefit Appalachian freshwater research in Marshall's College of Science and help improve water quality by facilitating the early detection of sources of water pollution.
"This award complements our work to improve the quality of the region's water supply by providing the significant computing power needed to retrieve the large amounts of data we receive from probes we use to monitor contaminates in the local watershed," he added.