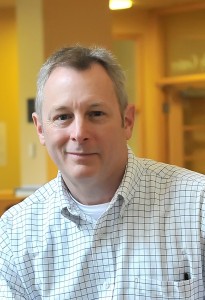 Dr. Charles C. "Chuck" Somerville, professor of biological sciences and dean of the Marshall University College of Science, has been appointed to the U.S. Army Corps of Engineers Chief of Engineers Environmental Advisory Board (EAB), Rollin Hotchkiss, chair of the board, has announced.
The advisory board was created by the Chief of Engineers, Lt. Gen. Frederick J. Clarke, in 1970, as a means for the chief to gain outside, expert and independent advice on environmental issues facing the U.S. Army Corps of Engineers.
Board membership consists of 5-10 people. Selected members are eminent authorities in the field of natural, social and related sciences. They also are multidisciplinary, with an equitable distribution of fields of interest as well as geographical location.
"I am delighted to be selected as a member of the U.S. Army Corps of Engineers Chief of Engineers Environmental Advisory Board," Somerville said. "I have had a chance to meet with the other board members, and they are all highly qualified and accomplished people.  I am honored to have the opportunity to serve with them, and I am excited to dig into the work of the board, and to do what I can to contribute to the missions of the EAB and the Corps."
Somerville said he was nominated by a person he works with in the Louisville Corps of Engineers, even though he did not seek the nomination.
"When the Louisville District office became aware that there were openings on the board, they asked me if I would be interested in serving, and I said that it would be an honor to serve if I was nominated and selected," he said. "I did submit a vitae and biography, and I assume that they reviewed those and found me to be qualified."
Somerville joined the Marshall faculty in 1997 as an assistant professor of biological sciences, where he studied the biodegradation of chlorinated solvents in mixed wastes, and microbial community dynamics in large river systems.
He served as head of the Division of Biological Sciences from 2005 to 2009, and has been dean of the College of Science since 2009.  In 2011, he was elected as a Fellow of the Linnean Society of London.
Somerville has served as the Marshall University Trustee to the Ohio River Basin Consortium for Research & Education (ORBCRE) since 1998, and is currently a member of the ORBCRE Executive Committee. He also serves as a member of the West Virginia Science & Research Council, the West Virginia Environmental Quality Board, the West Virginia NASA Space Grant Consortium Board of Directors and the Marshall University Research Corporation Board of Directors.
Somerville also has been a member of the Steering Committee for the Ohio River Basin Alliance (ORBA) since 2010, and is currently serving as the Chair of the ORBA Steering Committee, and as the ORBA representative to the Steering Committee of America's Watershed Initiative (AWI).