Fiscal and Administrative Manager
voice 304.558.4128 x2
e-mail annette.carpenter@wvresearch.org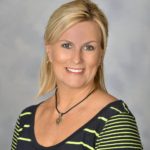 Annette Paezold Carpenter is responsible for the daily operations of the Division of Science and Research, as well as for all aspects of financial accounting and reporting.
Ms. Carpenter joined the West Virginia Experimental Program for Competitive Research (WVEPSCoR) in 2002. She graduated cum laude from West Virginia State University with a bachelor's degree in business administration with a concentration in accounting
She has worked for the state of West Virginia for over 20 years. Her previous experience includes serving as the administrative operations manager for the State Office of Technology and as the fiscal officer for the State Council on Vocational Education.
# # #
Return to DSR Administrative Staff page
Return to Home Page.