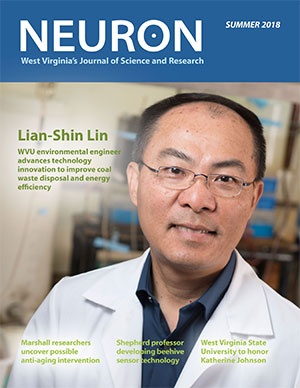 CURRENT ISSUE (Summer 2018)
Lian-Shin "Lance" Lin wants to see technology innovation improve the lives of West Virginians, especially those coping with the proper disposal of waste in coal mining communities.
Read more about Lin's research in our Summer 2018 issue of the Neuron. 
To view our full archive, click here.